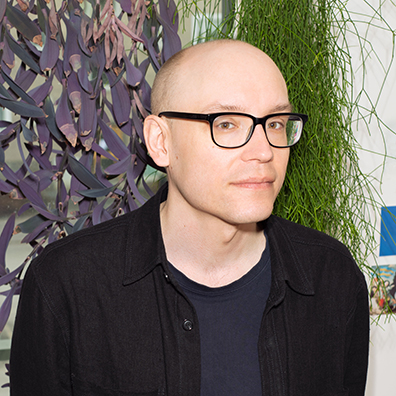 William Jokijärvi Andersson
Disciplin: Visuell kommunikation
Stipendieår: 2023
Nominerande institution: Konstfack

Nomineringskommitté: Prof. Sara Teleman, prof. Patrik Lacey, adjunkt Jöns Mellgren och lektor Roby Redgrave MacPherson
Stipendiestiftelse: Jubelfonden
Kontakt: Web
Stipendiemotivering:
William Andersson is a second year master student at visual communication. He has a vibrant practice in and outside of Konstfack that is exemplified in the collectively produced exhibition Projectrum: Augsburg, a highly social and dynamic exhibition of craftsman Thomas Tempte's life's work, in Vasagatan, Stockholm last Summer. This exhibition involved current students and teachers from Konstfack, Mejan and Malmstens Linköpings universitet. The show will travel to Kalmar Konstmuseet this autumn.
William's studies have something to do with slowing down and focusing on details, people, place. He has been in the silkscreen workshop at Konstfack for the last two years, printing for himself and with others. In the process he's been looking through the archives of past Konstfack students, connecting with alumni and attempting to find answers to questions around utility, always with a joyful eye on making.
This work has had a subtle effect on the department as a whole, both aesthetically and in methods and processes.