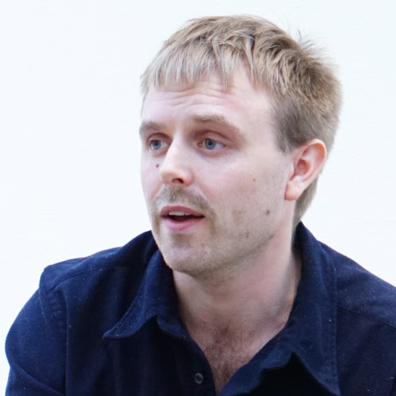 Simon Jonasson
Disciplin: Industridesign
Stipendieår: 2021
Nominerande institution: Konstfack
Nomineringskommitté:
Katja Pettersson, Jonas Ahnmé, Martin Avila och Jenny Althoff
Stipendiestiftelse: Jubelfonden
Kontakt: www.simonjonasson.com
Stipendiemotivering:
Simon Jonasson's Master degree work investigates ice safety in times when climate is changing and the frozen lakes are becoming thinner, unpredictable and dangerous. The results of these changes are already affecting us and in the past years we have seen an alarming increase in fatal ice-related accidents. Being born and brought up in the north of Sweden and having personal experience of winter sports, Simon is a witness of the effects of the climate crisis. The focus of his work is on ice-skating, a field where safety equipment has not developed much in the past decades. In dialogue with ice-skating professionals and ice safety experts, Simon combines his personal experience with industrial design knowledge, conducting user-focused explorations where he has exposed himself to thin ices, trying out the existing tools in the ice-cold water. The project aims at developing a completely new type of equipment for ice-skaters with safety aspects, including increased flotation, better grip, better impact protection and, through the tactility, durability and aesthetics of the product, a change of attitude towards protective gear. A project that can inspire the extreme sports industry to a renewed approach to product development.
Mina tidigare studier i kronologisk ordning. 
2015
SANTA BARBARA CITY COLLEGE
Californien
Design and Film
2016 – 19
UMEÅ INSTITUTE OF DESIGN
Umeå
Industrial & Product Design Bachelor
2019 – 21
KONSTFACK 
University College of Arts, Crafts and Design
Stockholm
Design master